Presentation of the C&C club
The Civil and Civic club abbreviated "C&C" is a student science club of the National Polytechnic School, which aims, through its activities:
training, site visits and scientific and cultural events to help and motivate future engineers to better introduce them to the professional world.
Our first event was the participation in the Salon International des Travaux Publics Edition 2019 which was a great success.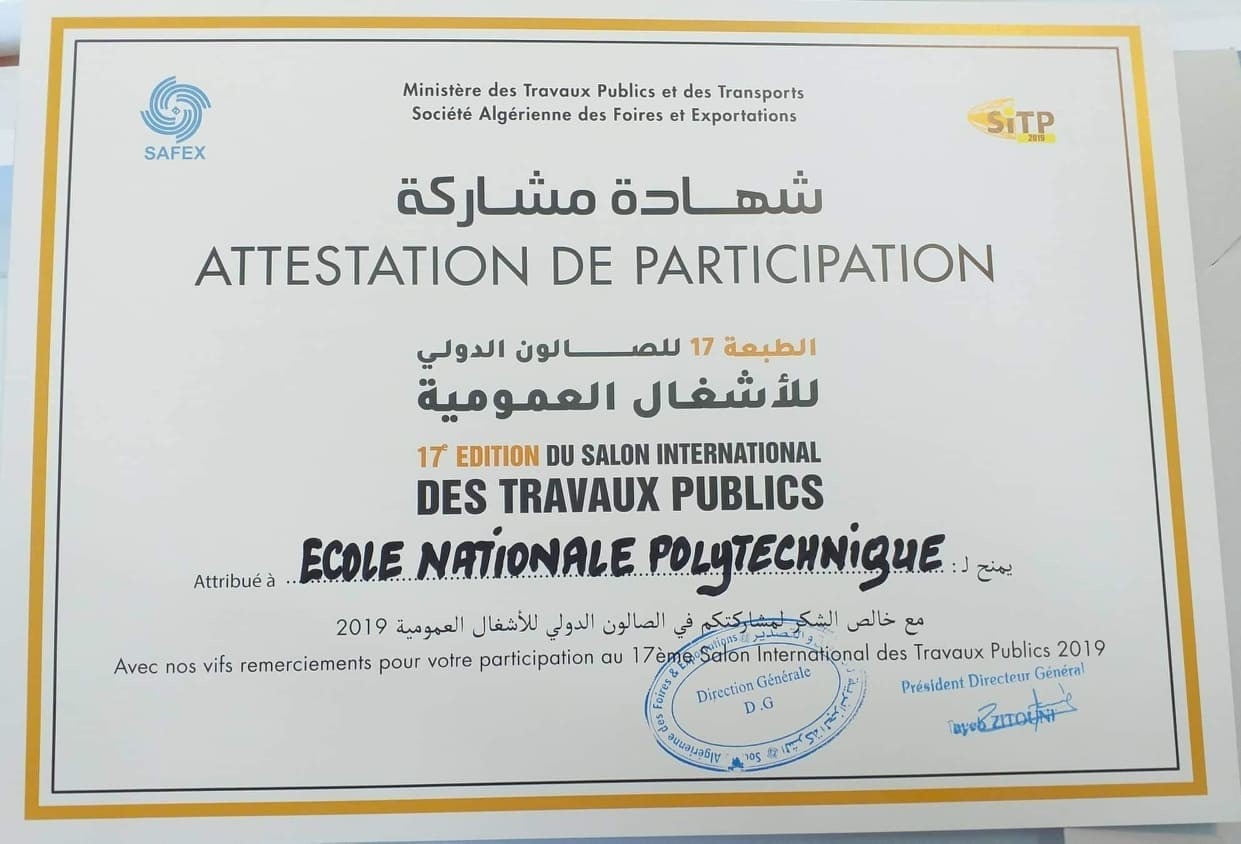 Visit of the control center of the new tunnel and the section of the north-south motorway under construction at CHEFFA, wilaya of MÉDÉA of the company ADA "Algerienne Des Autoroutes".